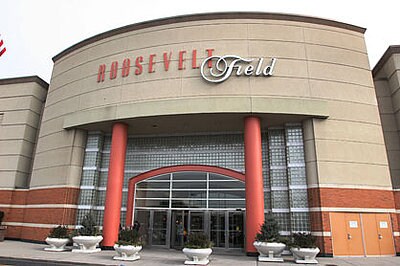 It used to be that if you were in the market for a new car, you had to go to the dealership. Well, for a limited time Jeep is bringing the dealership to you. To commemorate the 70th anniversary of the brand, Jeep is bringing its entire lineup of vehicles to a shopping mall near you.
From June to October, Jeep fans and potential customers will get a chance to test drive each vehicle in the lineup in a no pressure environment. Of course, if any customer has any questions a Jeep specialist will also be on hand to help in any way they can. Each test drive will take place during the mall's normal operating hours and each customer will receive a $15 mall gift card just for getting behind the wheel. This is a great way for customers and fans alike to experience the
new line-up from Jeep
and see all the amazing new features, capabilities and craftsmanship that go into each and every vehicle.
The malls included are located throughout Texas including in cities such as Hurst and Houston. Cars will also be available in Tempe, Arizona and Brea, California. Other areas include malls in Portland, Oregon and Seattle, Washington. Fans of Jeep can stop by locations in Aurora, Colorado and Burlington, Massachusetts in addition to Garden City, New York and King of Prussia, Pennsylvania. Some of the last dates will be in Woodbridge, Virginia and Miami, Florida.
Jeep has completely redesigned several vehicles for the
2011 line-up
so there are a lot of great changes to see. Included is an all new
Jeep Grand Cherokee
along with a new look
Jeep Compass
. Both of which feature a sophisticated look that is just as good on the city streets as it is on a dirt road. Customers and fans can also look at the
Liberty
,
Patriot
,
Wrangler
and
Wrangler Unlimited
.
If you can't make any of the local dates and times listed below, stop by our
Bronx Jeep dealership
to test out a new Jeep and just see where it can take you (back to the mall perhaps?)
Burlington Mall, Burlington, MA - Sat. Aug. 13 - Sun. Aug. 14
Crystal Mall, Waterford, CT - Sat. Aug. 20 - Sun. Aug. 21
Roosevelt Field, Garden City, NY - Sat. Aug. 27 - Sun. Aug. 28
King of Prussia Mall, King of Prussia, PA - Sat. Sept. 10 - Sun. Sept. 11