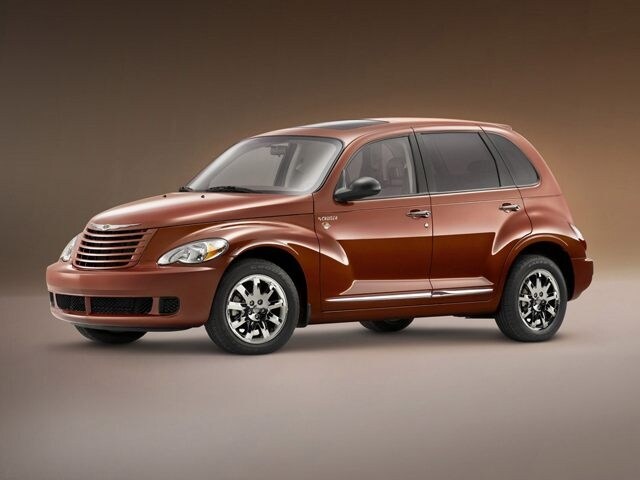 2009 Chrysler PT Cruiser
2008 Chrysler PT Cruiser
2007 Chrysler PT Cruiser
2006 Chrysler PT Cruiser
2005 Chrysler PT Cruiser
2004 Chrysler PT Cruiser
2003 Chrysler PT Cruiser


Eastchester Chrysler Jeep Dodge

offers the largest selection for used Chrysler Bronx. We are the #1 Chrysler Bronx Dealer and carry a huge selection of Used Chryslers including Used Chrysler Grand Cherokee Bronx, Used Chrysler Commander Bronx, Used Chrysler Wrangler Bronx, Used Chrysler Liberty Bronx, Used Chrysler Patriot Bronx, Used Chrysler Compass Bronx, and Used Chrysler Wrangler Unlimited Bronx. For Chrysler Bronx, there is no better place. We proudly serve Chrysler Eastchester, Chrysler Cortlandt, Chrysler Manhattan, Chrysler New York, Chrysler Peekskil, Chrysler Riverdale, Chrysler Wappingers, Chrysler Westchester, Chrysler White Plains, and Chrysler Yonkers.


The 2007 Chrysler PT Cruiser is a unique vehicle that appeals to people of all ages and lifestyles with its retro design. Chrysler says the retro-styled, front-wheel-drive PT Cruiser blends the elements of a sedan, wagon, sport utility vehicle and minivan. It is truly an affordable, practical, and roomy vehicle. Amid fresh competition, the Cruiser has relied on innumerable special editions, turbocharged and convertible variants to stay competitive. All PT Cruisers are powered by a 2.4-liter, twin-cam four-cylinder engine.

The GT models deliver strong acceleration performance and bring hot-rod credibility to the Cruiser's hot rod image. Standard remote keyless entry and optional stain-resistant fabric are among the handful of changes for Chrysler's 2007 PT Cruiser, now in its seventh year. The 2007 model got moderate exterior revisions, an updated interior, and more power for the GT model and reductions in road, wind and engine noise. The 2007 comes in two body styles: a five-door hatchback/wagon Chrysler calls a sedan; and a two-door convertible. The sedan is available in four trim levels: base, Touring, Limited, and GT. The convertible comes in Touring and GT trim.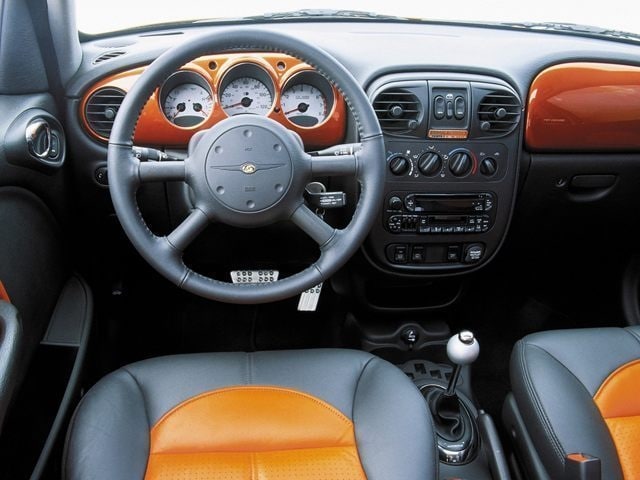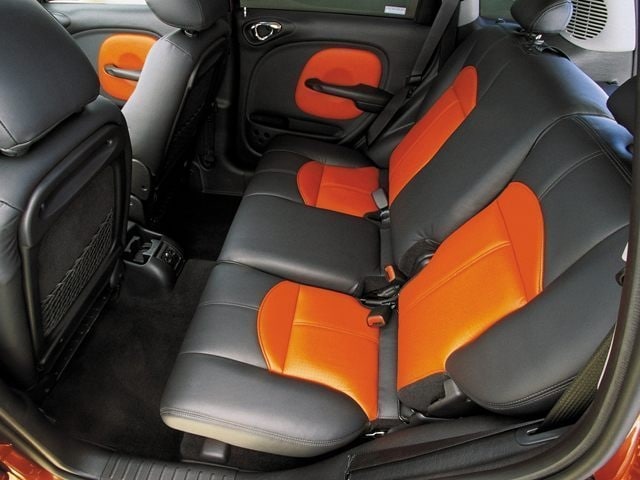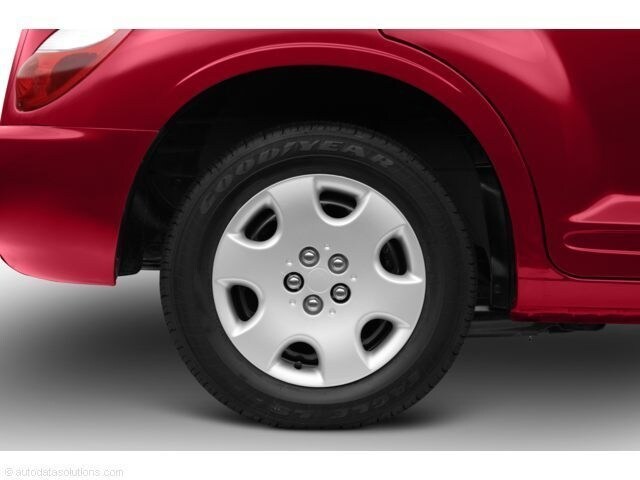 The base PT Cruiser sedan comes with AM/FM/CD/MP3 stereo; fabric bucket seats and floor console; tilt steering; power windows; speed-sensitive power locks; engine immobilizer; tinted glass; rear window defroster, wiper, and washer; 65/35 split folding rear seat; remote keyless entry; power liftgate; and 15-inch steel wheels.


The Touring sedan adds air conditioning, power mirrors, a fold-flat front passenger seat with storage drawer, and other interior features. To that list the Touring Convertible adds a power top with soft boot cover, 50/50 split rear seat, fog lamps, and 16-inch painted aluminum wheels. Leather seats are optional on the convertible.


Limited comes with side-impact airbags, cruise control, six-way power seats with upgraded cloth upholstery and manual lumbar adjustment; leather-wrapped steering wheel; security alarm; HomeLink universal garage-door opener; power glass sunroof; and a unique Touring suspension on 16-inch aluminum wheels.

The GT sedan adds four-wheel disc brakes with ABS, a performance-tuned suspension, traction control, and all-season performance tires on 17-inch chromed aluminum wheels. The GT also comes with side-impact airbags, a power glass sunroof, and most of the Limited's luxury goodies. Leather sport seats are also standard. The GT convertible comes with all the Limited and GT sedan extras.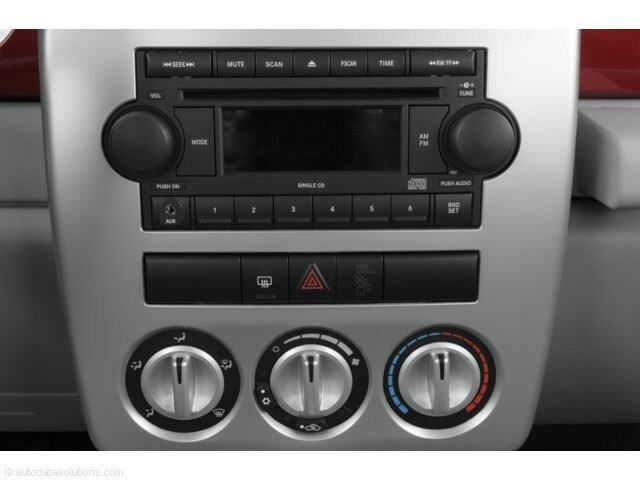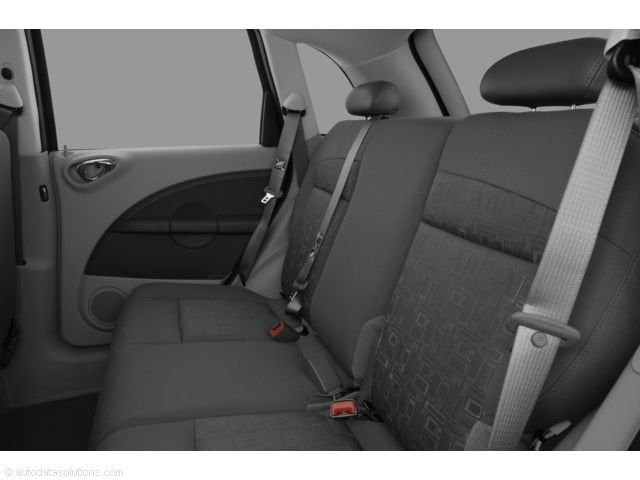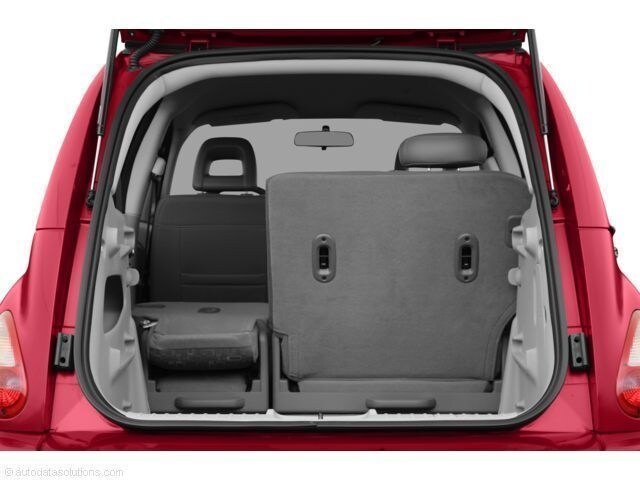 The 2007 PT Cruiser has room for five occupants; two bucket seats are installed up front and a 65/35-split, folding rear bench holds three. A bonus of the Cruiser's tall profile is its upright seating position, with a fairly high view ahead, somewhat like a sport-utility vehicle or minivan. The front seats in the three lower-line models have a reasonable amount of bolstering to keep driver and passenger from sliding side to side. Outboard passengers have adequate space, but the center rear position is cramped. Removing the rear seat expands cargo volume from a moderate 21.6 cubic feet to a sizable 62.7 cubic feet.

Window switches are high in the center stack, inconvenient for quick operation, forcing the driver to search for them. The door levers have a nice action, and the switches operate with good tactile feel, though they're not world class. The front-passenger seatback folds flat, leaving enough space to haul an 8-foot ladder. Performance seats, silver cluster gauges and a satin silver gearshift knob are included in the GT. With both rear seats out, the Cruiser provides 64 cubic feet of cargo volume. The load floor measures 40 inches between the wheel wells. Folding the front passenger seatback flat forms a table next to the driver, or makes room for an eight-foot stepladder or a load of two-by-fours.
2007 Chrysler PT Cruiser Design
With its retro look, the PT Cruiser has styling cues of the late-1930s or early 1940s American sedan, yet it blends this look with new-age styling such as dual-beam flush headlights and teardrop-shaped taillight lenses. The PT Cruiser is quite compact. It's shorter in overall length than most compact sedans, but it's relatively tall. Measuring 63 inches from the pavement to the highest point of its roof, it's nearly as tall as a minivan. The height is a crucial element of the PT Cruiser's design. The PT Cruiser GT has a larger, lower grille opening for its air-to-air intercooler. Bulging fenders, fender-mounted headlights and taillights, and a tall, wide egg crate grille help give the PT Cruiser its unique look.

Another distinctive feature is its basic stance, which makes the wagon look like it's leaning forward. Built on a 103-inch wheelbase, the PT Cruiser is 168.9 inches long overall. A liftgate-mounted sport spoiler is standard on the GT and optional on the Limited. Additional GT features include a large-diameter chrome exhaust tip and all-season performance tires on 17-inch chrome-clad wheels. The PT Cruiser pulls its exterior styling themes into the cabin, although the retro theme is tempered a bit by a very modern-looking center stack that visually splits the vintage-styled dashboard.
Driving a PT Cruiser

The PT Cruiser is a fun vehicle to drive. It accelerates well and handles corners despite its tall height. In essence, it's a tall, practical car that is speedy. With its big 17-inch wheels and tires, the rear suspension design maximizes cargo space, but the twist-beam rear axle bounces a bit on rough pavement and the chassis does not feel rigid. The standard engine gives enough to propel the Cruiser from 0 to 60 mph in about 8.5 seconds.

Distinctive styling is the main attraction to the Cruiser, but this wagon's roomy and flexible interior is another high point. Throttle response on the 2007 PT Cruiser is rapid. As expected, the high-output turbocharged GT delivers responsive performance, even with the automatic. The PT Cruiser's terrific handling is confident and nimble. Body lean in curves is noticeable, but the otherwise-stable PT Cruiser is exceptionally easy to drive.
The base 2.4-liter four-cylinder produces 150 horsepower. Two turbocharged 2.4-liter four-cylinders are offered, producing either 180 hp or 230 hp. The 180-hp engine comes only with a four-speed automatic transmission, but the other engines can mate with either the automatic or a five-speed manual. The manual gearbox is surprisingly precise, not sports-car grade, but not bad for a unit with a longer-throw gate and foot-long shifter. Working the gears to get the most from the base engine is enjoyable. The automatic in the 230-hp PT Cruiser GT incorporates AutoStick manual gear selection.
Safety for the PT Cruiser
Along with the federally required dual front airbags, a driver's knee airbag is standard. The front belts have pre-tensioners, just like in luxury cars, to tighten the belts for the initial stages of an impact. The rear bench is equipped with child-seat tethers. Side-impact airbags for the front seats are optional. Antilock brakes are standard on the GT and available on other trim levels. Three-point safety harnesses are provided at all positions, including the rear center position.


The Chrysler PT Cruiser combines a retro with modern performance, efficiency and features like no other car has. The PT Cruiser comes in two body styles, a versatile five-door model and a not-so-versatile two-door convertible. The PT Cruiser convertible is one of the least expensive convertibles on the market. The 2007 Cruiser remains relatively the same from 2006, with a few additions to colors and features. The Cruisers interior volume and versatility compare well to a small SUV. Yet the PT Cruiser is small and easy to park. It gets good fuel efficiency with 26 mpg Hwy, and 21 mpg City. The lower-level models are competitively priced and a great value. The Turbocharged models add performance, but are pricey.